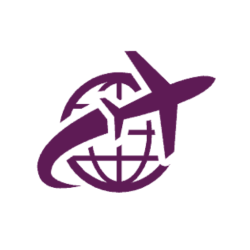 Latest posts by The Points Insider Team
(see all)
There are many benefits of using AAdvantage from American Airlines and SkyMiles from Delta Airlines. Both airlines offer miles for flying and other purchases, which can be redeemed for a free flight, flight upgrade, airport lounges, vacations, car hire, and more. If you are sitting on the fence and unsure whether AAdvantage or SkyMiles is best, and best for you, we compare the differences and will help your decision-making.
Many frequent flyers and mile collectors do so to earn free flights and sit at the front of the plane. The divide between Business Class and First Class has been widened as the Economy is becoming cheaper, and Business Class and First Class are more expensive to compensate for.
Benefits of the AAdvantage Miles Program
The AAdvantage Miles program from American Airlines is considered to be one of the top air miles programs in the U.S. Part of the OneWorld Alliance partner program, it opens up benefits and a range of travel options with a number of large global airlines, such as British Airways.
Really though what we want to know, is what are the benefits. Why would someone choose to go all in with the AAdvantage Miles program instead of the SkyMiles program from Delta?
Here are some of the benefits and perks available:
American Airlines fly to over 1,100 destinations, which is a lot of choices to collect miles and spend your rewards
AAdvantage miles can be collected through flying, shopping, car rentals, vacations, and even cruises!
American Airlines is part of the OneWorld Alliance program, with access to earn and share bonuses and rewards across a number of global airline partners
Flights within the U.S start from 25,000 AAdvantage miles return, or you can fly to Europe from 57,500 AAdvantage miles.
The premium AAdvantage American Airlines Credit Card allows you to collect 50,000 bonus miles.
The main consideration when looking to join any airline air miles program is the spending options.
Some airlines have just a limited of destinations, meaning you can be restricted on travel destinations when you're ready to start redeeming your rewards. It is worth noting that AAdvantage miles expire if your account is not used for a period of 18 months. Fortunately, American Airlines are one of the biggest airlines in the world and fly to over 1,100 destinations. More destinations open up through the OneWorld partnership.
These are some of the good reasons to join AAdvantage, but what about SkyMiles?
Benefits of the SkyMiles Program
SkyMiles is the air miles program from Delta Airlines. Although not part of the OneWorld Alliance program they do partner with more than 20 global airlines, including popular airlines such as Virgin Atlantic. This gives Delta's customers more options to earn and spend.
This is just one benefit. There are lots more:
Delta Airlines fly to over 1,000 destinations – so again it gives a lot of reward flight destination choice
SkyMiles can be collected through flying, shopping, vacations, car rentals, and even cruises!
Delta has partnered with over 20 global airline brands to help customers collect and spend miles
Flights within the U.S. start from 19,000 SkyMiles, or you can fly to Europe from 46,000 miles.
The Premium Delta Credit Card allows you to collect up to 90,000 bonus air miles
SkyMiles never expire!
Again, just like AAdvantage, you are spoilt for choice with destinations to spend your rewards. One big benefit is that SkyMiles never expire, no matter how long you hold them for. AAdvantage miles expire after 18 months of no-account activity. This can be deciding factor for some who do not fly often and may just want to hold their air miles for a period.
How AAdvantage and SkyMiles Compare
The easiest way to see how AAdvantage and SkyMiles compare is using a table:
Benefit
AAdvantage
SkyMiles
Destinations flown to spend miles on
Over 1,100
Over 1,000
Other Airline Partners
Part of OneWorld with xx Partner Airlines
Network of 20 Global Airline Partners
Miles Required for Economy Reward Seat
12,500 to 20,000 to fly within the U.S.
30,000-47,500 to fly from the U.S. to Europe
19,000 to fly within the U.S.
46,000-70,000 to fly from the U.S. to Europe
Miles Required for Business Reward Seat
25,000 to 45,000 to fly within the U.S.
30,000 to 47,500 to fly from to Europe
110,000 to 155,000 to fly within the U.S.
200,000 to 210,000 to fly to Europe
Platinum Credit Card Bonus Miles
up to 50,000 miles
up to 90,000 miles
Do Miles Expire?
Yes after 18 months of no activity
Never
Average Value per Mile
1.4 cents per mile
1.3 cents per mile
We have already highlighted the benefits of SkyMiles not expiring, but there is a couple of other comparisons worth exploring further.
Average Value per Mile
Although AAdvantage miles have, on average, slightly more value per mile than SkyMiles (1.4 cents vs 1.3 cents).
To put this into perspective, 100,000 AAdvantage miles would be worth $100 more than 100,000 SkyMiles.
The average value per mile is a comparable number as they both relate to the spend amount you would have with the respective airlines. This comparison shows that collecting AAdvantage miles can give you more spending power mile for mile. This is a little subjectional though as different cabins provide different mile values, and 0.1 cent is not a particularly large value variance.
Business Flight Reward Seats
It's here we start to see some wider comparisons. Before we start to look at how varied the miles required are for Business Class flights it's worth noting that the structure of Delta's flight cabins is a little confusing. Many airlines have opted for the traditional Economy, Business Class, and First Class, with many opting to add a middle Premium Economy cabin. Delta's cabin classes have the First-Class cabin as their third tier behind Delta One and Delta Premium+.
In fact, only the Delta One cabin has a lay-flat bed, which is common with almost every Business Class seat we have seen, so for the purpose of this comparison, we are comparing American Airlines Business Class with Delta's Delta One class.
A lay flat bed in Business Class on American Airlines flight to Europe would cost from 57,500 SkyMiles compared to a minimum of 110,000 SkyMiles on Delta's Delta One class. This is a huge difference. If the comfort of a lay-flat bed is important to you, and one of the top on your want list, then AAdvantage may be a better option.
Credit Card Bonus Miles
Airline credit cards are a quite way to seriously boost your miles account. In fact, an airline bonus is the fastest way to claim enough miles for a free flight almost straight away, subject to any minimum spend requirements. Ignoring the business exclusive cards on offer, the maximum number of credit card bonus miles on offer with Delta is 40,000 more than American Airlines.
40,000 miles is enough for up to two return flights!
It is worth noting – going back to the Business Reward Seat comparison – that the difference in miles needed for a long-haul European flight from the U.S. in a lay-flat bed can far exceed this number of miles. That said if you do plan to take out an airline credit card, you can find the reward bonus miles that much sweeter with Delta SkyMiles than American Airlines AAdvantage.
Fastest Route to a Free Flight
One of the fastest routes to a free flight is by applying for the airline's premium credit card. This is likely to be the Citi AAdvantage Platinum Select card from American Airlines with a 50,000 air miles bonus if you spend $2,500 in purchases in the first 3 months – or it would be the Delta Skymiles Platinum card which will give you a bonus of 90,000 air miles if you spend $3,000 in the first three months.
Premium credit cards normally come with an annual fee. This is $99 a year with the Citi AAdvantage Platinum card and $250 with the Delta Skymiles Platinum card.
At an average SkyMiles worth a value of 1.3 cents per mile it means the additional 40,000 points gives the equivalent of $520 extra value for the additional $150 annual fee.
90,000 SkyMiles would be enough to fly return within the U.S. up to four times! The AAdvantage Platinum Select card's 50,000 bonus is still enough to fly return within the U.S. up to two times. On a cost-per-cost basis, the Delta Platinum card certainly gives the best value.
AAdvantage vs SkyMiles – The Insider's Notes
Both American Airlines and Delta Airlines flight to a similar number of destinations, so your AAdvantage or SkyMiles can be used to fly to similar destinations
Business Class flights, with a lay-flat bed, will cost fewer miles by a considerably level with AAdvantage
If you are in the market for a platinum credit card, you can collect far more bonus miles with the SkyMiles credit card than with the AAdvantage credit card. 40,000 miles more, which provides an additional $520 extra value in spending
The value of an AAdvantage mile is slightly more valuable at 1.4 cents per mile than the SkyMiles value of 1.3 cent
One significant benefit of SkyMiles is that miles do not expire. They are yours forever. AAdvantage miles expire if your account is unused for 18 months
Delta Airlines SkyMiles certainly looks like the favorite in this comparison due to the extra credit card bonus miles, added miles value and the fact miles do not expire.