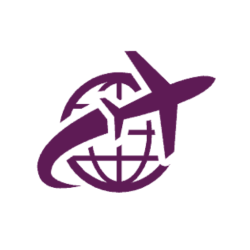 Latest posts by The Points Insider Team
(see all)
With Christmas over, and only a cold January to look forward to, it's time to turn attention to next year's holiday 🙂
Brussell sprouts put away until next year, the tinsel hanging off the tree and New Year fitness videos a plenty everywhere you look, there are definately better ways to spend your time than on the couch watching ITV re-runs.
January sales don't just apply to the high street, they also apply to flights. Virgin Atlantic have just announced their post Christmas sales with flights to the USA from just £260 return!
This special £260 price can be found by searching London to New York or Boston between 4th February 2020 and 11th February 2020  (the price only includes hand luggage but hold baggage can be purchased as an extra):
This is an amazing price. Two people can fly return to the East Coast of the US for just over £500 return for both!
Not only can great US and Worldwide prices be found in the sale, but Virgin have reduced prices on Premium and Upper Class upgrades.
Premium Economy – which includes a wider seat and bigger pitch area – are on sale from just £487 return. This price available for flights to and from Tel Aviv.
Upper Class – which is Virgin Atlantic's Business Class offering which includes a lay flat bed and Business Class lounge access – are on sale from £1396 (which is a saving of over £700). This flight price can be found on the London Heathrow to Boston route between 21st July 2020 and 28th July 2020 and includes 2 x 23kg hold baggage
Like with all sales, the secret is in the search. The more flexible you are with your holiday the better opportunity you have securing a great price for your trip. Plus of course you'll earn Virgin Flying Club miles with every booking, which is always a great bonus.
If you want to find the best prices available the secret is to search the sales pages. These highlight the cheapest flights and the best times to fly. It keeps you from guessing and continually searching. Here are some of the pages to go exploring:
It isn't just flights in the sale, hotels through a combined fight and hotel holiday are included too. Virgin Atlantic often team up with great hotel partners and make good savings than buying flight and hotel together – but always check first as in some cases The Points Guru here in Points HQ has seen that purchasing flight and hotel together has been cheaper, especially if you are a Silver or Gold member of Hotels.com and have access to bigger hotel savings.
Virgin are offering flight and hotel packages from just £369 per person – although it's worth noting this price is based on two adults sharing a hotel room. For this price you have two options – 3 x nights to New York or 4 x nights in Las Vegas!
These are the best sale offers on the market at the moment. Be quick as with all sales the number of seats are limited and time is of the essence!
Happy exploring in 2020!